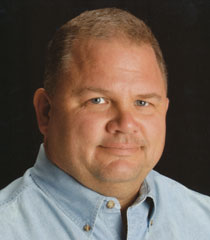 Art Sodermark
Owner
About Art Sodermark
Art is currently the Training Director and Lead Instructor for Platinum Engineering & Safety, Inc. Art holds several training certifications including Certified Environmental Trainer, Certified Mine Safety and Health Administration (MSHA) Instructor, and American Safety & Health Institute Certified Trainer. With regard to formal education, Art has earned his Bachelor of Science Degree in Safety Engineering, as well as his Master of Science Degree in Environmental Engineering.

With over 30 years of professional experience in and around the construction industry, Art has learned to develop trainings that bring the field into the classroom, combine both the academic and compliance, and create a hands-on real world approach that gets results. Part of the reason that Art can provide result driven training is that he has years of construction experience spanning residential, light commercial, to heavy industrial. Art also successfully fulfilled a 6-year term of active duty in the US Navy, where he served in the Naval Submarine Service as a Nuclear Operator and Lab Technician. Additionally, to help tie Artís education and experience together, Art continued on to earn his State of Florida Building Contractorís License.

Professional affiliations include membership in the American Society of Safety Engineers (ASSE) (with participation in the local chapter), the Alliance for Central Florida Safety, and the Metropolitan Environmental Training Alliance. Art is also an affiliate member of the Petroleum Equipment Institute, and currently serves on their safety committee.